Globalization has brought upon a global exchange of ideas and products. This is exemplified throughout fashion as trends move quickly across borders. The kimono is a traditional Japanese workwear garment that has recently emerged as a staple for many.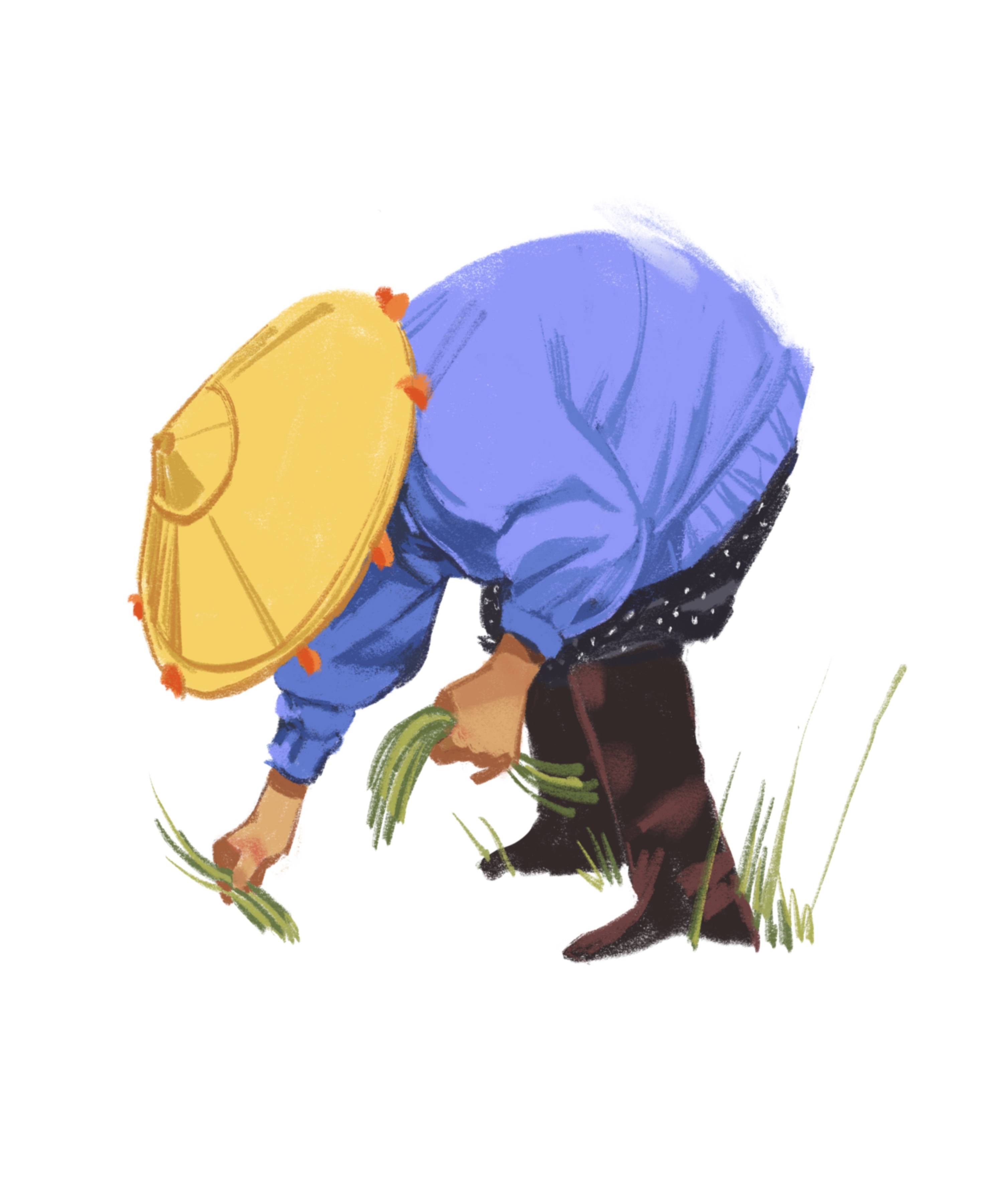 Hundreds of years ago farmers and craftsmen needed garments practical for work and a kimono fit the bill. This is where they found their role in society; essentially as field clothes made from hemp and later from cotton, worn by the working class on a daily basis. While the silk kimono is recognized worldwide as a symbol of Japanese culture, they have only recently reached notoriety outside of the country. It is now quickly becoming a popular choice for men all around the world. Part of what makes vintage kimono's so attractive is the appearance of patchwork fabric known as "boro". It was difficult for farmers and workers to afford new clothes so old garments were repaired with patchwork fabric known as "boro" and "sashiko" reinforced pattern stitching to preserve the life of the garments. Boro looks especially interesting when it ages and wears naturally; earning the unique textile a cult following over the years. Kimonos made with boro patchwork are an eye-catching choice that will only get better with time.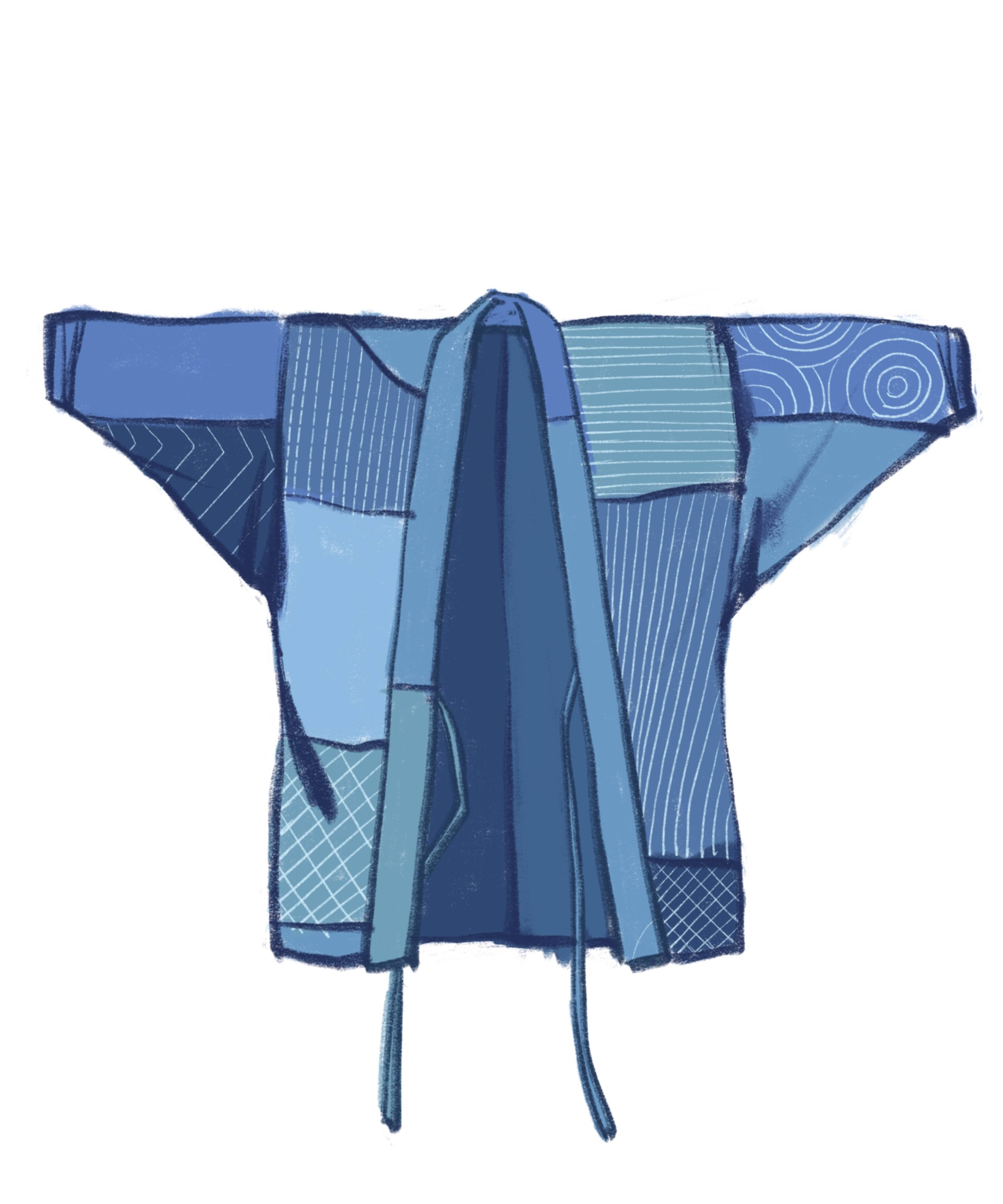 More recently the kimono has earned a lot of fans who find it a surprisingly easy garment to pair with many outfits. Thrown on overtop a white tee and jeans, a good kimono can transform a simple outfit into something much more interesting and classic. A host of brands from high end luxury designers to more accessible streetwear labels have produced their own interpretations on a kimono; expanding the availability of the style to a new audience. Few people have impacted men's style in the past decade as much as Kanye West has. An experimental dresser he hasn't been shy about embracing new designers and styles. He's turned to the kimono and made it into a personal staple of sorts, embracing the style in a whole host of fabrics and colors. West has shown just how versatile a kimono can be. Thrown over over a t-shirt over top of stacked tapered denim
is perhaps Kanye's favorite way to wear the style but he's also used it as a layering piece; wearing it underneath outerwear in the same manner as a cardigan.
There's a few other sartorial lessons we can take from Kanye consistently choosing a Kimono. First off is the fact that it can complement both more formal and casual items. He's worn the kimono with a varying array of footwear ranging from sneakers to chelsea boots and Visvim FBT moccasins. Another important thing to consider is how kimonos should be selected based on their color and texture and how that lines up with the rest of the outfit.
They shouldn't necessarily make the outfit, it should simply complement it. Boiled down to the essentials consider the following, it is a great replacement for a button-down cardigan or a shirt-jacket. Think of it as a go-to item that is just as comfortable and easy to throw on. It's no wonder that the likes of Kanye reaches for his kimonos over and over. It's a great item seeing that his lifestyle dictates that he's constantly travelling. Ideal for the an airplane or just a quick trip around your neighborhood, a kimono might be a style that's been around for hundreds of years now; but at this point that just means that it's here to stay. Fortunately for guys, there's more styles of kimono than ever to choose from meaning it'll be possible for you to find the perfect one for your wardrobe with ease.